Fuller Looking Brows Are Just A Few Strokes Away!
Easily achieve perfectly sculpted and natural-looking brows in seconds with our new Microblading Pen!
Our lightweight formula smoothly glides on to your brows leaving a very thin coat of your preferred color that intensifies as it sets to your real hair pigment. giving you an unbelievably natural. yet full look.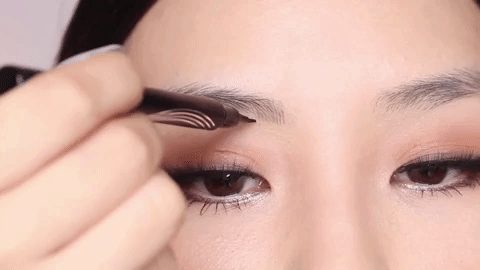 Waterproof & Long Lasting
Our tried and true ultra long-lasting formula offers an unbeatable look that lasts for up to 24 hours. so you can look & feel your best all day long.
Although extremely durable and waterproof. it is fast and easy to remove. Simply apply a dab of makeup remover and gently wipe away the ink. It's that simple!
Easy to use:
Step 1: Start with clean & dry eyebrows
Step 2: Make sure all 4 tips are touching your brow. Start at the bottom of your brows and stroke upwards. Repeat this moving along your brow until you've achieved your desired look.
Step 3: Wait 1-2 minutes for your new. full-looking brows to dry!
Color: light brown. dark brown. reddish brown. grayish brown. natural black